The Client
Marple Fish, a highly regarded independent local specialist fishmongers, have been trading in Marple for well over 30 years. Supplying top quality fresh fish and seafood to leading hotels, restaurants and households both locally and nationwide. Their current website has been neglected and become very dated and in dire need of a complete redesign.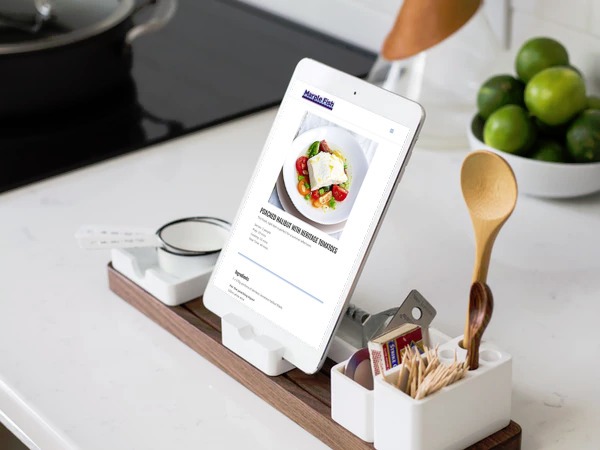 The Challenge
The new Marple Fish website needed to have a modern appearance, be informative & educational, and be user-friendly on all platforms.
The Solution
We used images of the products Marple Fish provide as the main focus of the design, as well as being informative to the user as to what Marple Fish sell, it also created a bright & crisp feel to the site. Knowing from personal experience that the fear of the unknown often hinders you in buying certain fish types. We added a number of recipe ideas covering may products for the customer to try themselves.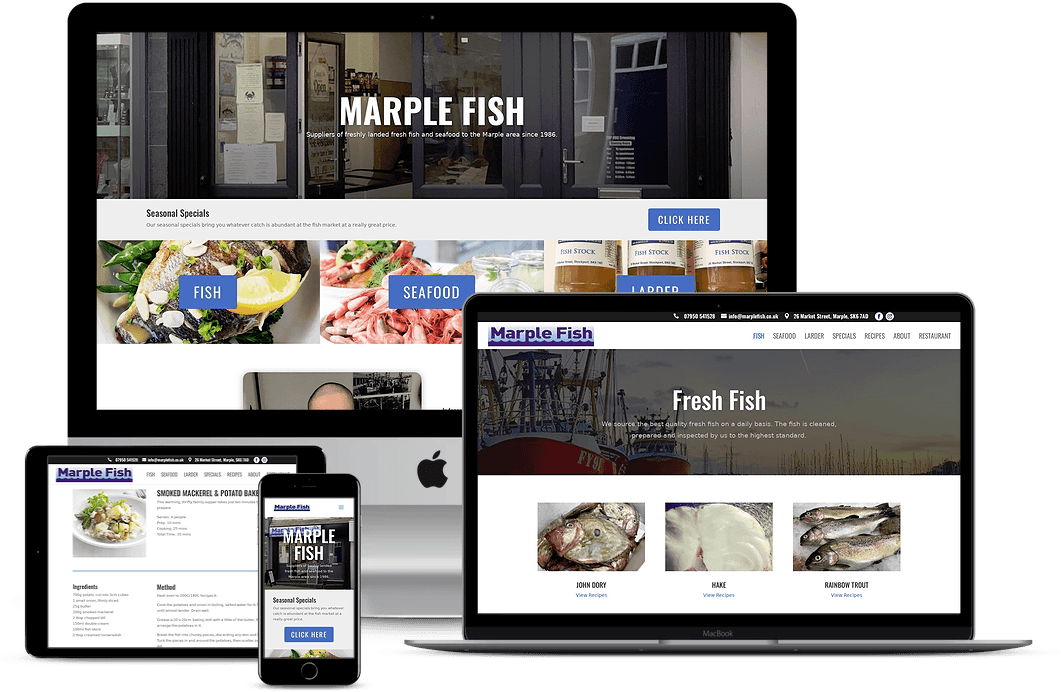 The new website looks brilliant, such a huge improvement on our old site.